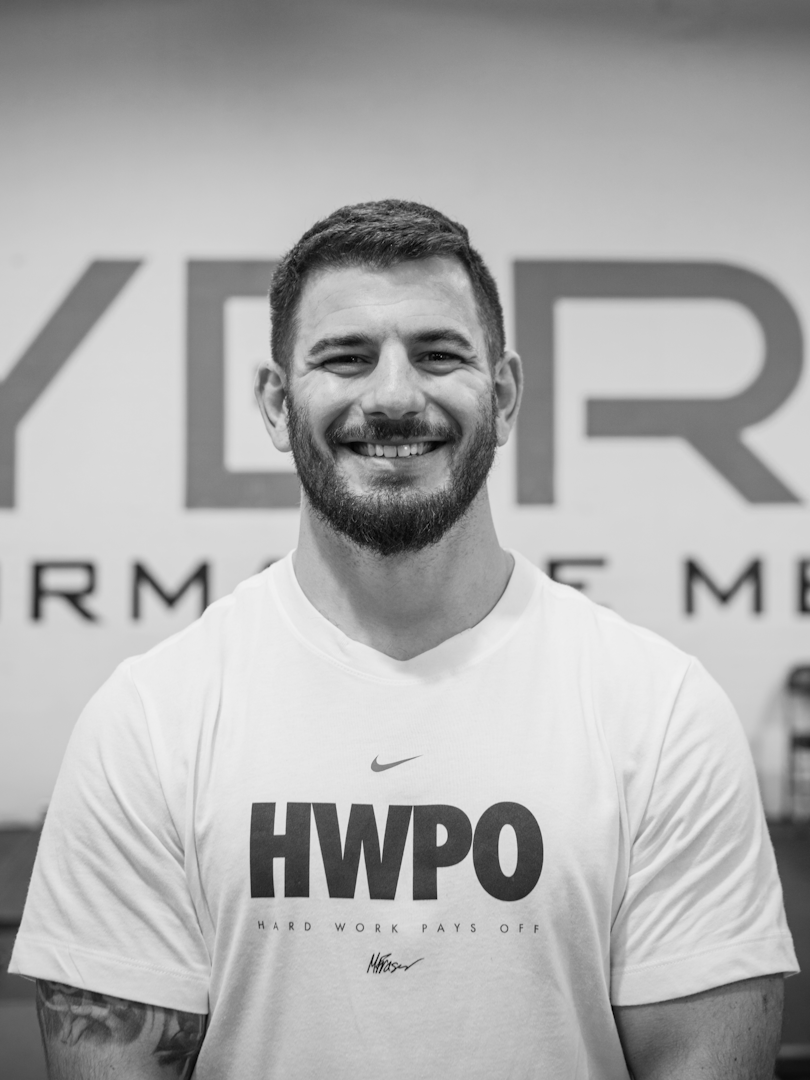 Mat Fraser
Officially the Fittest Man In History, the first person to win five CrossFit Games titles, winning the 2016, 2017, 2018, 2019, and 2020 CrossFit Games consecutively. In addition, to 5-times Regional champion; North East (2014); East (2015, 2016, 2017); Central (2018)
Mat has had an incredibly impressive career, winning his fifth games in a row by the largest margin of victory in the sport's history. Before dominating Crossfit, he was a junior national champion Olympic weightlifter.

Mat is one of the most inspirational guys we know.⁠⁠ He walks the walk when it comes to his mantra,⁠⁠ Hard Work Pays Off #HWPO. When it comes to programming, Mat is strategic, designing programs workouts thoughtfully to lay down a solid foundation of strength and work capacity.

Whether you're preparing for a competitive season, training for a local competition, or just want to discover your own potential in the sport of fitness, Mat's HWPO is the program for you. This is the only way to get coached by the champ himself. Learn more about the HWPO Training Program here.